Kickstart your career in today's
demanding legal environment!

The Institute for European Studies (IES) at the Vrije Universiteit Brussel is closely monitoring the ongoing Coronavirus Disease 2019 (COVID-19) pandemic. As the situation continues to change rapidly, our top priority remains the health, safety, and well-being of our community. As a consequence of the virus, the IES moved its teaching fully online in mid March, and is fully prepared to complete the year in this manner.
Our plan for the upcoming academic year 2020-2021 is similar.  In case the currently implemented 'social distancing protocol' remains active in Belgium by the end of September 2020, the IES will continue to organise its classes online for the start of the academic year 2020-2021, up until in-person classes are allowed again. This way, we shall ensure that the students can flexibly benefit from our high quality education, whichever the format. We recognise that COVID-19 presents a very serious threat, yet our innovative ways of blended learning will allow us to continue to teach without jeopardising the highest priority of health and safety. If you have any questions on this important issue, don't hesitate to contact us.
INTERNATIONAL AND EUROPEAN LAW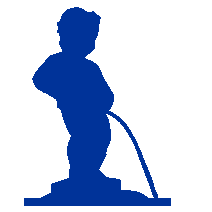 STUDY IN BRUSSELS, RIGHT AT THE HEART OF THE EU
EXCLUSIVELY AT ADVANCED MASTER LEVEL
"This course changed my life. It allowed me to become the international corporate lawyer I wanted to be. It allowed me to understand life in the EU, to speak French fluently and to develop lifelong contacts."Andrew Markus, Shareholder, Carlton Fields
Study international and European law in Brussels

While celebrating its 60th anniversary, the EU is undergoing one of the most turbulent times in its history. Indeed, the entire global legal order seems to be challenged: fields such as the global trade, criminal and environmental law regimes are under pressure. Our democratic system of governance as a whole is being challenged. What to make of these developments? How to prepare for a career in law under such tumultuous circumstances?
Here at the IES, we are able to offer you privileged insights and a solid training in international and European law that match the unique developments – right at the heart of the action, in Brussels. Our renowned LLM programme offers a broad, cutting-edge education to prepare you for a demanding international career in law. We help you find and successfully apply for fascinating job opportunities.
Want to know what others think about this programme? Then click here to access a May 2016 government accreditation report that gave our programme a very positive review, reaching the level of "excellent" for the core part on our educational process. The report describes the Programme as 'best practice in international perspective.'
A full-time day programme
Our demanding programme is tailored to the challenges of the global environment, as it seamlessly combines European and international law. The programme consists of compulsory courses, three specialisation tracks (Public Law, Business Law, and Data Law) and a Master's thesis on the subject of your choice.
Prominent alumni, dedicated staff
Limited class size ensures high interaction amongst students and professors – a bond that lasts. The alumni and professors offer a unique global network to help you in job hunting.
50% of our alumni received a job after one month
95% of our alumni received a job within 6 months
Brussels – Optimal starting point
If you want to study international and European law in Europe, then Brussels is definitely the place to be. The location of the Programme offers privileged access to the exciting developments, and an excellent starting point for establishing contacts and applying for positions in the Brussels job market.
Studying in Brussels, the international and bustling city with the largest student population in all of Belgium, is both about focus and fun. From day-time campus life to vivid nightlife. From debates on international legal transactions to clubs, concerts and football.
Focus and fun
---
Amidst an international and bustling student atmosphere, studying in Brussels is both about focus and fun. From day-time campus life to vivid nightlife. From debates on international legal transactions to clubs, concerts and football.
Being Belgium's capital and the heart of Europe, makes Brussels a cultural melting pot with metropolitan allures. It is one of those places where you can become close friends with tomorrow's international law practitioners and leaders. Anything can happen.
---